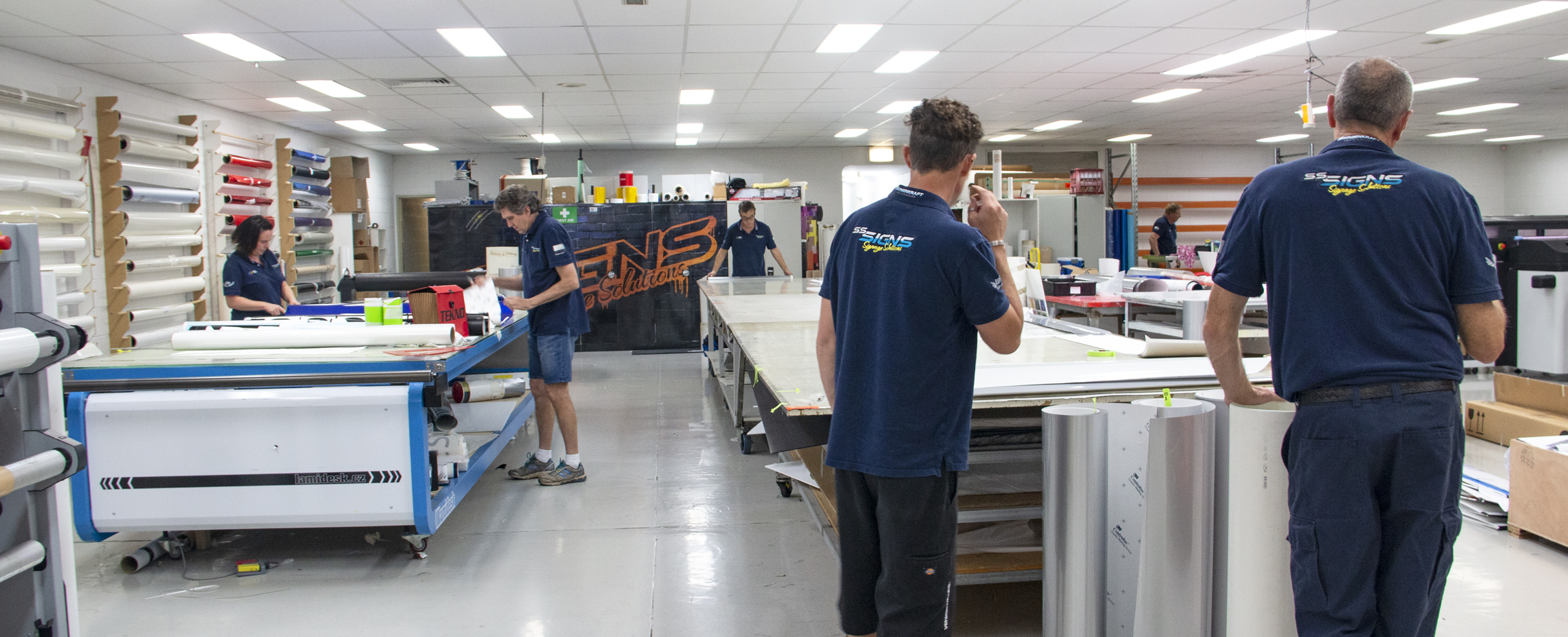 Our dedicated team of industry experts will assist you in every step of the project.  From organising concept, design, installations to Council approvals.  Our aim is to provide you with a hassle free experience, second to none.
We have an impressive and modern facility located at our premises at Cleveland in QLD. Here we can design, build and complete any signage and print job … even enormous truck wraps and Sky Board installations. All work is carried out by us under expert supervision.
You wont find some small outsourcing office here where the work is sent off-shore. Our gallery of our premises and equipment prove our strong leadership in keeping print and signage work in Australia and local. 
Your job is important to you! That's why we have the widest range of in-house service and equipment to undertake almost any signage and print job you can imagine.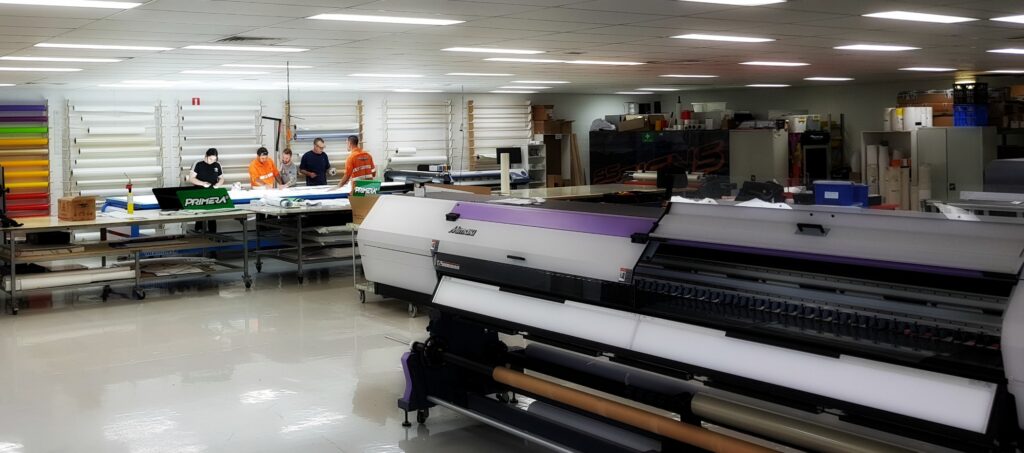 10 vehicles plus our cherry picker and scissor lift
Colex Sharp Cut – 3×1.5m Flatbed Cutter
GCC Laser Pro T500 – Laser Cutter
Impact CNC Tornado – CNC 4m x 2m Router
Sheet Metal Guillotine – 3m Wide
Lamidesk – 5.5m Roll Over Table
Arkane 1650 – Swiss made 1650mm Laminator
Royal Sovereign – 1650mm Laminator
HP Latex 360 Printer – 1.6m Wide x 2qty
HP Latex 365 Printer – 1.6m Wide
HP Latex DesignJet L28500 Printer – 2.8m Wide
HP Scitex FB750 UV Flatbed Printer – 2.5m Wide
Mimaki UJV55-320 UV Printer – 3.2m Wide
Roland VersaCamm VS-540i Solvent Printer – 1.37m Wide
Roland Camm-1 Pro 600mm Wide
Roland Camm-1 Pro 1600mm Wide
Mimaki CG-130 FXII 1600mm Wide